CSZ CMS NEWS: about upgrade version 1.1.5
Category: Upgrade News | Posted date: 2017-02-03 16:57:40 | Updated date: 2017-09-21 14:32:39 | Posted by: CSZCMS Admin
---
CSZ CMS upgrade news about version 1.1.5, Have many bug to fixed.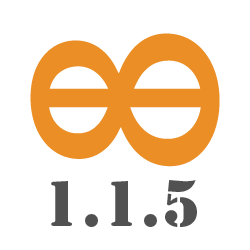 RELEASE NOTES FOR 1.1.5
Add REST for support API.

Add Google Analytics data last 30 days to show on backend.

Add news feed from cszcms website on backend dashboard.

Add Dutch language for backend system.

Add brute force login protection system.

Change backend template to AdminLTE.

Update Codeigniter to 3.1.3.

Fix url rewrite for limit maxlength characters.

Fix shop plugin to 1.0.3 (Bug fixed and more update feature).

Fix remove form auto focus when required field.

Fix file upload function for security.

Fix TinyMCE use frontend template css.

Fix to return method url after login.

Fix more security (Url injection).

Fix forms builder bug.



This upgrade has many security fixed. Now available to upgrade.
If you find the bug for CSZ CMS. Please tell us at here