CSZ CMS NEWS: about version 1.1.7
Category: Upgrade News | Posted date: 2017-07-12 09:45:26 | Updated date: 2017-09-21 14:42:47 | Posted by: CSZCMS Admin
---
CSZ CMS upgrade news about version 1.1.7, Have many bug to fixed and add new feature.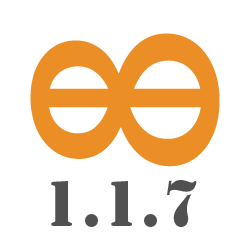 RELEASE NOTES FOR 1.1.7
Add custom js on content page and change the custom css function.
Add pageview with pagepath on Google Analytics.
Add html compress config on site settings.
Add Google maps api config on site setttings.
Add article and gallery plugin cache for rss and xml.
Add navigation position 'Top' and 'Bottom' config.
Add sort the frontend language for set default language.
Add article plugin to support amp load.
Add default page settings from natigation sort.
Add 'Save & Exit' and 'Save Draft' button on addnew page (Pages Content, Plugin Widgets, Article plugin, Gallery plugin).
Add private key generator on 'Protection Settings' for security use.
Add plugins store on backend.
Update Codeigniter to 3.1.5.
Change db backup filename to 'dbtable_name_datetime.sql'.
Fix navigation menu have new windows settings on backend.
Fix the widget system.
Fix CSRF Error to redirect to referrer url.
Fix Bug for all language on backend (language config file) Forget input all language. (Effect with Google reCaptcha).
Fix loop redirect after login session is expire and login again.
Fix PM bug.
Fix sitemap with content page without navigation.
Fix general label permission bug.
Fix forget password bug (Forget to fix the password encyption).
Fix the Geneal Label (Fix lang_en to default field. Not change this field name when change the default language).
Fix corecss and corejs file load from controller.
Fix rss feed opening and ending tag error.
Fix plugin config for plugin link inside member menu.
Fix to compatible with server is not support to .htaccess.
Fix file and photo backup with large zip file - memory limit reached.
This upgrade has many bug to fixed and add new feature.
This version is available now. Please check your backend to upgrade.
If you find the bug for CSZ CMS. Please tell us at here