Fixed for CSZCMS version 1.2.2 before (13-June-2019) only
Category: Q&A | Posted date: 2019-06-12 21:30:24 | Updated date: 2019-06-12 21:33:00 | Posted by: CSZCMS Admin
---
Fixed for CSZCMS version 1.2.2 before (13-June-2019) only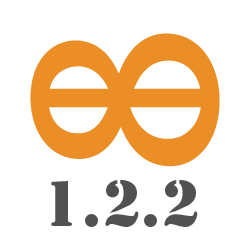 This file for fix the important bug after upgrade from 1.2.1 to 1.2.2 before (13-June-2019) only.
You can download and extract this file to upload into your ftp. For replace the old file.
***Remark: For CSZCMS version 1.2.2 before (13-June-2019) only.
Resolved (For 1.2.2 Only):
Download this file to manual upgrade. [upgrade-1.2.2-fixbug.zip]
Go to Backend System.
Go to Maintenance System.

See

System Upgrade Manually

and

upload

this file.
This resolved for the CSZCMS 1.2.2 install file before 2019-06-13 and the upgrade version only. If you download the CSZCMS install file after this date. Please ignore this resolved.
Thanks,