CSZ CMS upgrade news about version 1.1.0
Category: Upgrade News | Posted date: 2016-07-22 16:23:03 | Updated date: 2017-09-21 12:08:12 | Posted by: CSZCMS Admin
---
CSZ CMS upgrade news about version 1.1.0, RELEASE NOTES for this version.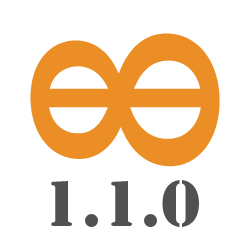 Release Notes for 1.1.0
Add email send to visitor for Forms Builder.
Add visitor permission for admin user. (Can't insert update or delete anythings)
Add email logs delete button.
Add Enable pagecache for article.
Add message alert when finished insert update and delete.
Add sitemap generator.
Add performance for save_queries turn off.
Add clear all session file.
Add security when edit the users or change the passwords.
Add remark for file on 'Upload Tools' and can search the file.
Update Codeigniter to 3.1.0.
Fix metatag support SEO.
Fix bug about xml_load and recaptcha error.
Fix download button for Upload Tools.
Fix Gallery plugin to version 1.0.1.
Fix Article plugin to version 1.0.1.
Fix some bug for frontend top menu.
Fix install wizard to use easy.
Fix Link Statistic bug.
Fix automatic upgrade system for beta version.
If you find the bug for CSZ CMS. Please tell us at here