Codeigniter 3.1.11 has new update
Category: Upgrade News | Posted date: 2019-09-23 23:28:27 | Updated date: 2019-09-23 23:33:03 | Posted by: CSZCMS Admin
---
CodeIgniter 3.1.11 was released now, with some changes and some bug fixes.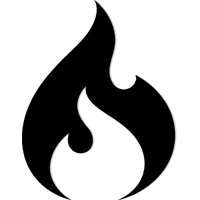 Codeigniter 3.1.11
Update Detail
Release Date: Sep 19, 2019
General Changes
Changed

CI_Log

to append

PHP_EOL

instead of

\n

at the end of log messages.
Improved performance in

Cache Library

'redis' driver with non-scalar variables.
Altered the

Session Library

'files' driver to log error and trigger a session start failure instead of throwing an

Exception

in case of unusable

$config['sess_save_path']

.
Bug fixes for 3.1.11
More Detail: https://www.codeigniter.com/user_guide/changelog.html
Please check on your backend system on "Upgrade system" to update the Codeigniter Core