CSZ CMS NEWS: about version 1.3.0
Category: Upgrade News | Posted date: 2021-11-29 12:14:21 | Updated date: 2021-11-29 12:29:21 | Posted by: CSZCMS Admin
---
CSZ CMS upgrade news about version 1.3.0, Fix to important bug and security bug.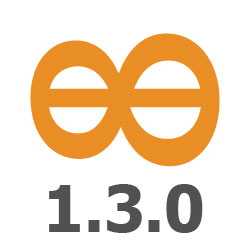 RELEASE NOTES FOR 1.3.0
Add plugin install upload tool on Plugin Manager.
Fixed flash session alert bug on PHP 8.0.
Fixed some content page not found.
Fixed some Cloudflare ips changed.
Fixed high-risk time-based blind SQL injection vulnerability in the member function module.
Fixed Multiple Arbitrary delete file vulnerability.
Fixed Stored XSS Vulnerability (CVE-2021-3224).
Fixed Multiple Stored XSS Cross-Site Scripting (CVE-2021-26776).
Support PHP 8.0.
This upgrade has to fixes important bug and security bug.
This version available now. Please check your backend to upgrade.
If you find the bug for CSZ CMS. Please tell us at here